Dr. Pet offers best-in-class veterinary services for the residents all over Pune. Our team of highly professional and trained doctors ensures that your Pets are treated with utmost care and satisfaction. We are always there to hear your feedback and improve our services further
Dr. Babasaheb did his B.V.Sc & A.H from Nagpur veterinary college Nagpur & he has completed his master degree in Veterinary Parasitology from Nagpur veterinary college. He started his private practice From Nov 2005 At viman nagar. He has 13 years experience in private practice. He Is expert in Dermatology of Canine & Feline(Cat). He was Constant veterinary Physician & Surgeon of Animal Farm, Vadebolai, Wagholi Pune since 2006.
He did his national & International training on different topic like Canine Opthalmology, Canine Orthopedic, Canine Dermatology etc.
Dr. Shridhar did his B.V.Sc.& A.H from Nagpur Veterinary college ,Nagpur  and continued in same college for Master's and completed M.V.Sc.in Veterinary Medicine in 2004.
Dr. Shridhar started his career as Veterinary Surgeon at  A.H.F (a renounced N.G.O. at Ahmedabad) where he got extensive experience of critical care management emergency surgeries ,wild bird surgeries and hospital management .he was the co-coordinator  for various projects.
Being a veterinarian and animal lover he founded his own NGO Vets for Animals in 2007 and Through NGO Working for Rabies control program all over India.
He is expert in blood transfusion & all types of soft tissue surgeries in pet's .he regularly arranging hands on surgery training programs for Veterinaries.
He likes to handle referred and critical cases. Over the period he continued to train himself by attending various conferences, workshop and seminars in area like anesthesia, ultrasonography, bird surgeries, and canine ophthalmology.
Dr. Deepa completed her graduation and post-graduation from the Bombay Veterinary collage Bombay.
She started her carrier with blue cross pune. She is a very hard worker and looking all management and technical things at Dr. Pet.
She mainly deals with hospital inpatients. Her area of interest is emergency and critical cares.
She is the Founder Member of Dr. Pet.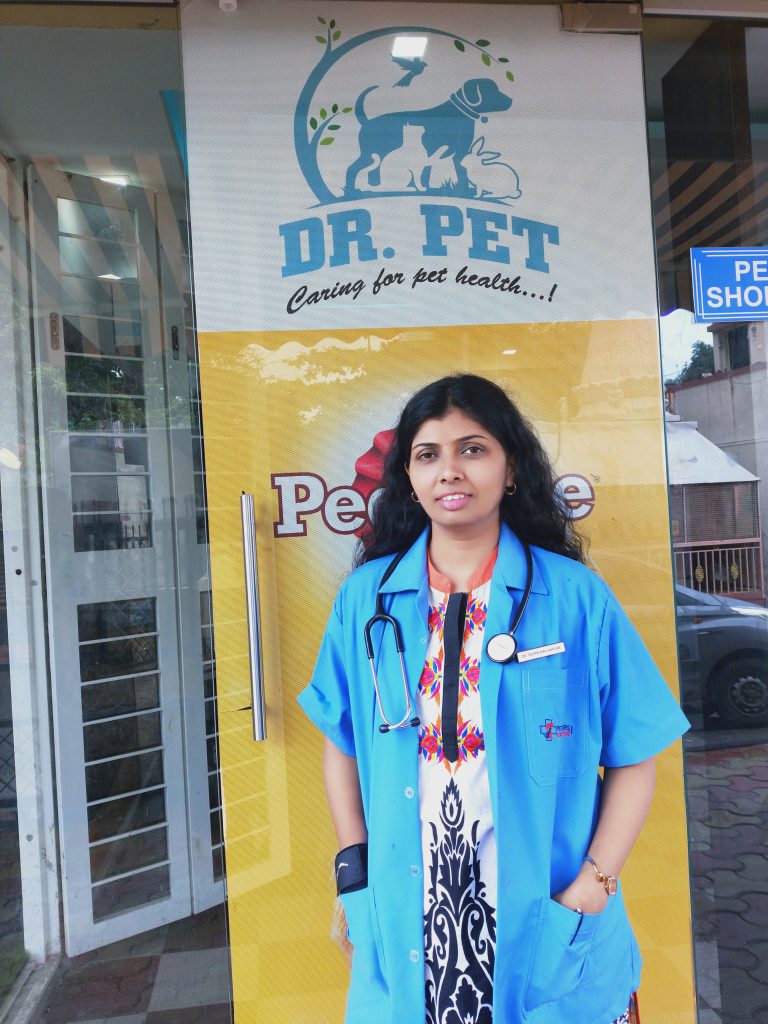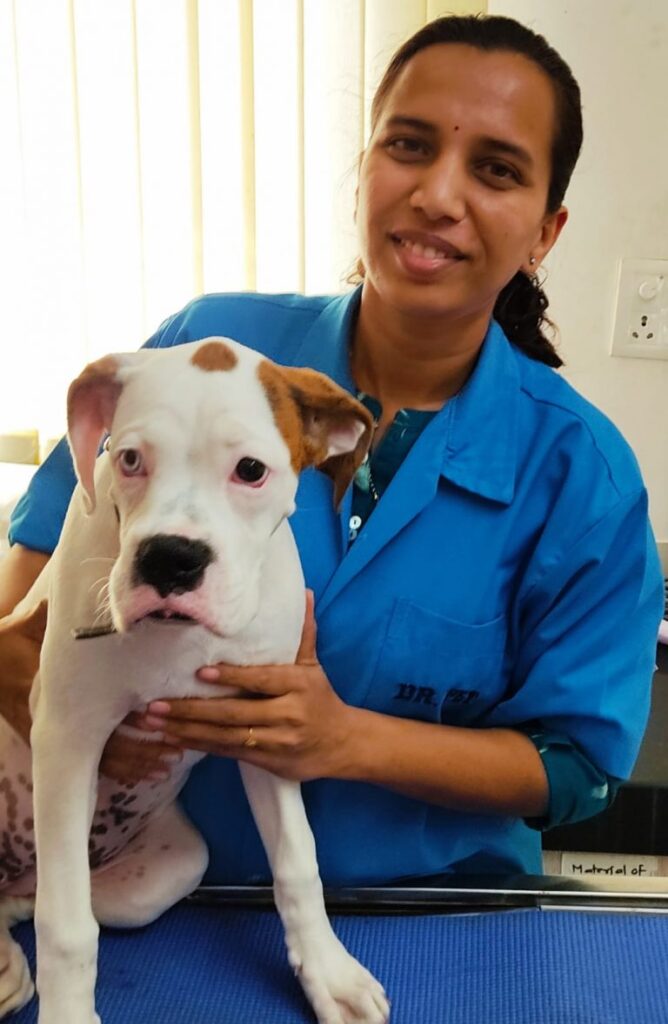 Dr Priti has complete BVSc &AH from Nagpur Veterinary college, Nagpur. She has perused masters MVSc in Veterinary Clinical Medicine from Madras Veterinary College, Chennai in 2016.
She has 5 years experience in small animal practice and ultrasonography.
She has excellent knowledge in small animal internal medicine,cardiology radiography, ultrasonography, dermatology, orthopedics.
Dr Priti has completed surgery course on Animal birth control from WVS Ooty.
Dr. Ruturaj did his B.V. Sc & A.H. from Udgir Veterinary College & he has completed his master degree in Veterinary Pharmacology & Toxicology from Shirwal Veterinary College. He started his private practice in 2019 at Dr. Pet . He has three years of experience in private practice. He is expert in Rabbit, Guinea pig, Hamster, Rat, Mice management, treatment aspects & surgical management. He is Veterinary Physician and Surgeon in Dr pet wagholi since 2019. He did his various national training on different topics of Lab animals . 
He is expert in canine dermatology